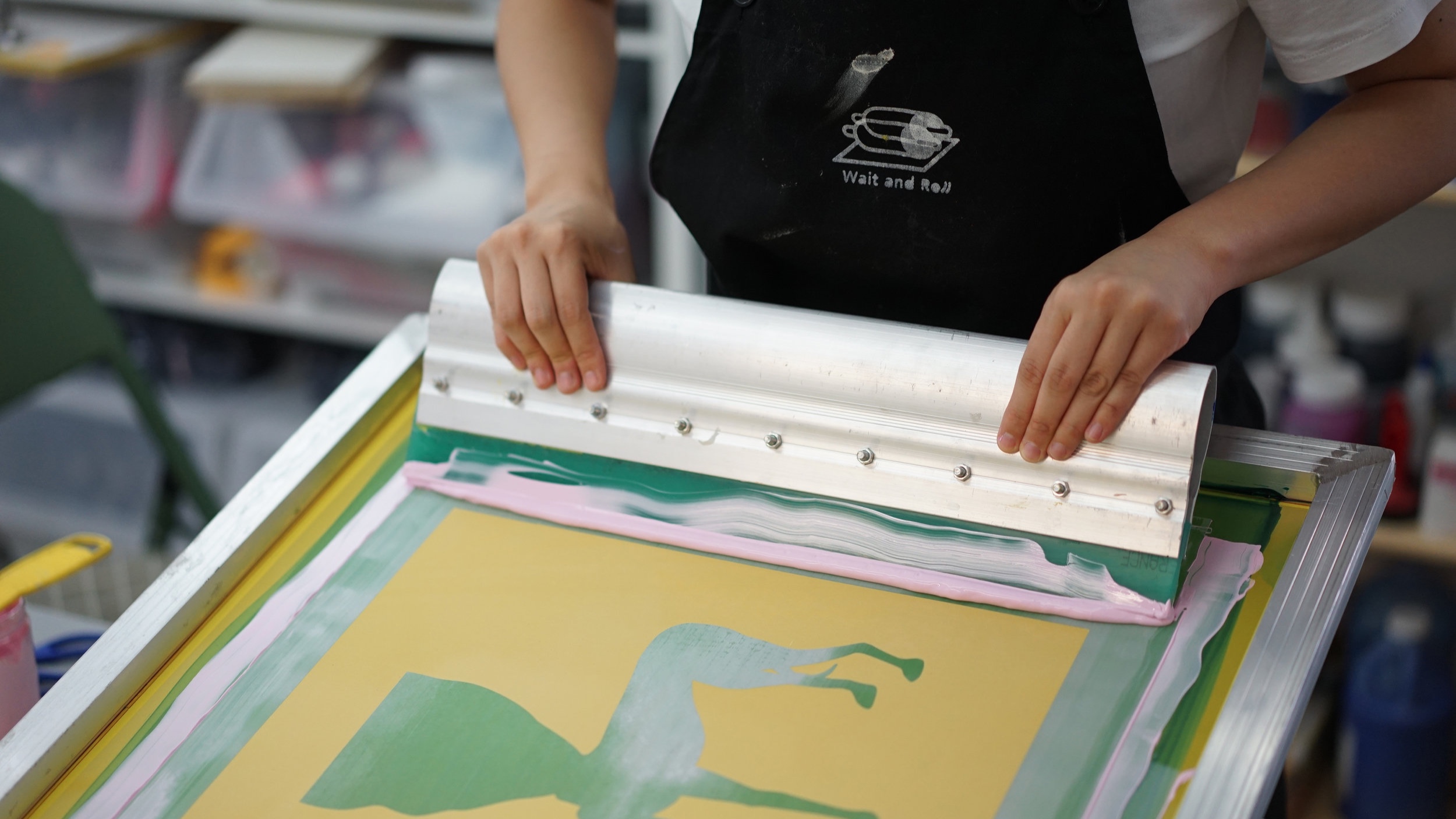 Wait and Roll is a printmaking studio and visual lab based in Shanghai. Services of Wait and Roll include: printmaking workshops, printmaking publication, print service, open space and artist residency. Instagram: wait_and_roll
Inside on the 5th floor was a gem of a colourful print studio where Hammer runs screen printing and etching workshops and also creates her own work. She promotes a low technology way of screen printing selling very reasonable and portable kits that she kindly spent time explaining and discussing with us!
The Printmaking world is a small one - print contacts in Sweden lead to contacts in China - and after meeting Hammen Chen at the Shanghai Book Fair she invited us to visit her studio which she has recently sent up after graduating from Camberwell College of Arts, London. Yilei and Imi arrived at an unassuming tower block near the artistic area of the now flattened Shanghai Jingan Sculpture Center.
We left with some new equipment and full of ideas and possibilities to use some of these methods back in Bergen.